Faculty and Staff Lounge
Main Content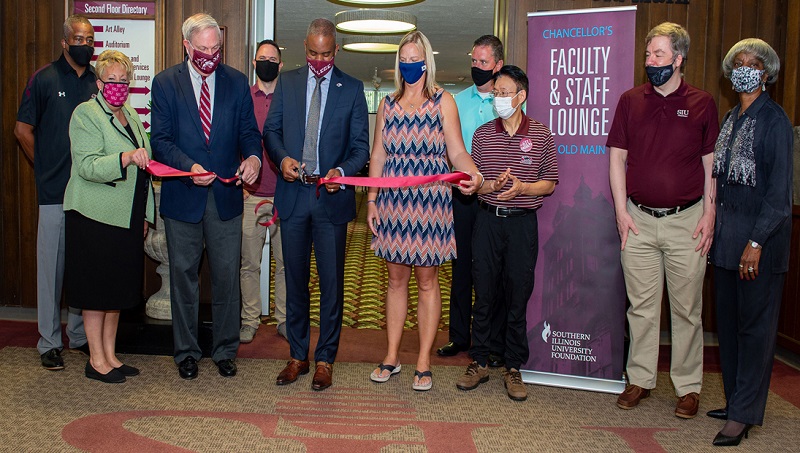 SIU Faculty and Staff Lounge
In response to feedback from campus, Chancellor Austin A. Lane opened the Faculty and Staff Lounge on September 9, 2021. The Faculty and Staff Lounge, located in the Old Main room on the second floor of the Student Center, will be open for all campus faculty and staff from 11 a.m. to 1 p.m. on Mondays, Wednesdays, and Fridays (with some exceptions due to previously scheduled events). A series of hosts, speakers, and events is being planned for the space.

Employees are encouraged to use the Faculty and Staff Lounge as a place to connect with one another and learn more about campus. Employees who wish to have lunch in the lounge may purchase food from the restaurants on the first floor or bring their own.

The Faculty and Staff Lounge was made possible by a donation from the SIU Foundation.
Spring 2023 Schedule
*All dates listed as open lunch or with a topic are open to any SIU employees who wish to attend. Come and go as your schedule allows. No RSVP required.